About Petrix Maps
Petrix Maps

Oil & Well Navigation
Petrix maps is designed to make searching, favoriting, and navigating to oilfields easy. Search for oilfields by api number or by location. We frequently update our databases with the latest well sites within the cloud. Get access to oilfields within seconds without having to update the app!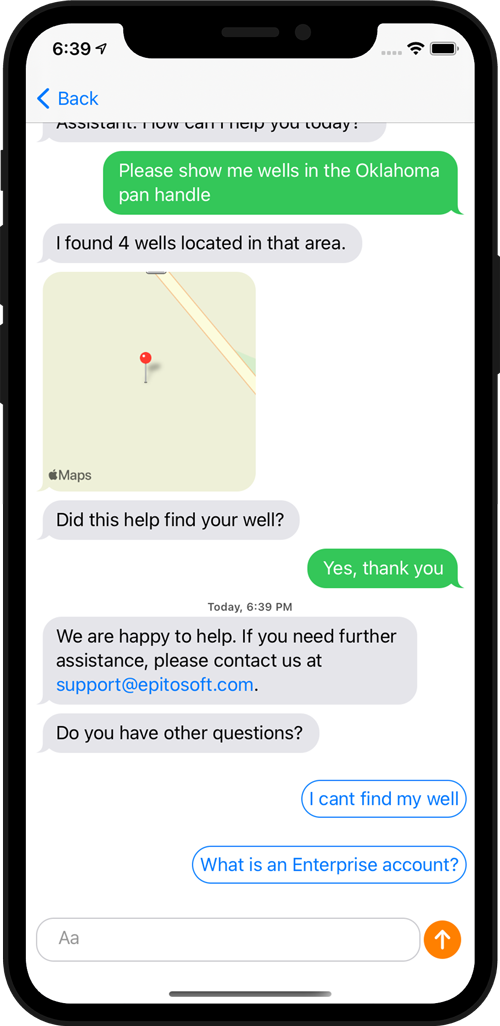 Services
What We Offer
Convenience & Ease Of Use
Not only can you find wellsites by well name or api number, you can also use our virtual assistant search functionality to make your searching even more easier (available on iOS, coming soon to Android)!
Affordability & Access to the Latest Information
Keeping things affordable while providing unlimited monthly cloud updates to oilfields in the United States. You can even see the oilfield's status and find out whether it's active or not.
How it works
Some Key Features

Of Petrix Maps
Just to highlight some features of our oilfield navigator app.
Cloud Updates
We won't charge you any additional rates to get the latest data. Free frequent database updates in the cloud; no need to download anything!
Largest Well Database
We provide the latest well information from over 23 states! Get access to the largest well navigation database.
Share Wellsites
Easily share your wellsite locations with your coworkers and friends. They can navigate and gain access to the latest well information.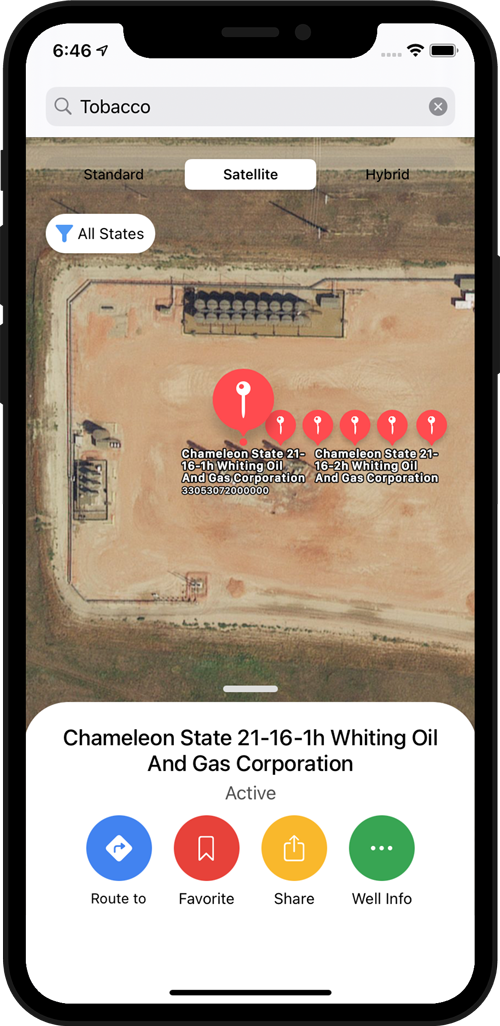 Flexible Oilfield Search
Petrix Maps enables you to search for wellsites by well name, API number, and geohash.
Marker Search
Use the built in marker search functionality to find nearby wellsites within a fixed radius.
Save Your Wellsites
Have multiple wellsites to navigate to in the future? Save it in the app via the bookmarks feature.
Free MONTHLY Cloud Updates
Gain access to our constantly updating cloud database to stay up-to-date with nearby wellsites. We update our cloud database monthly.
Wellsite Information
Petrix Maps also displays information about the wellsite, such as their status.
Level Up With Petrix Maps Enterprise
Need to operate at scale? Petrix Maps Enterprise offers you a web-based platform where you can easily find wellsites, manage users, track users, and more!
Preview of Petrix Maps
Screenshots

Of Our Oilfield Navigator App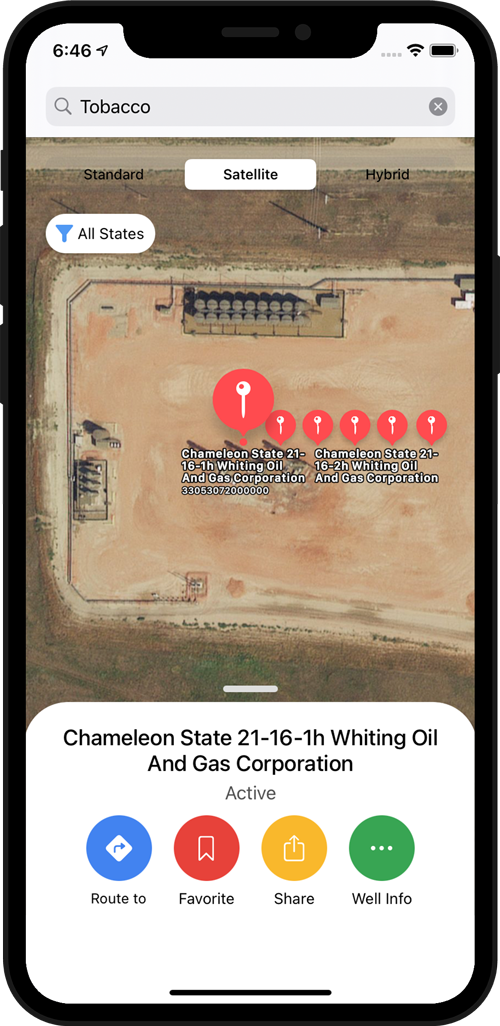 Oilfield Search Result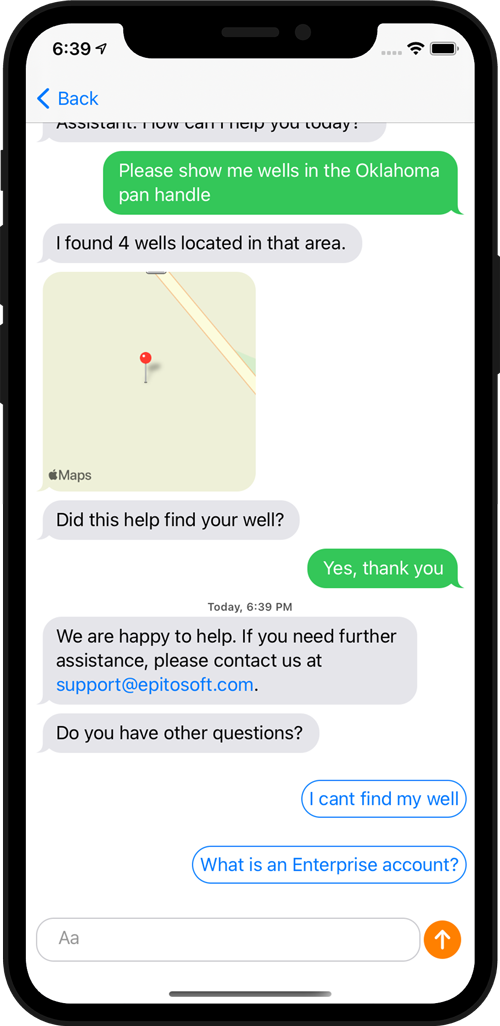 Virtual Assistant Nearby Oilfield Search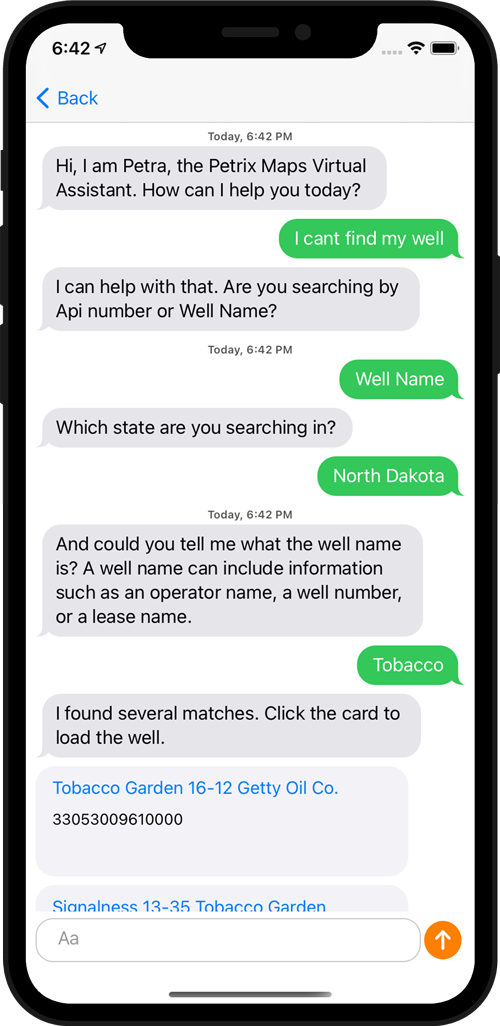 Virtual Assistant Oilfield Search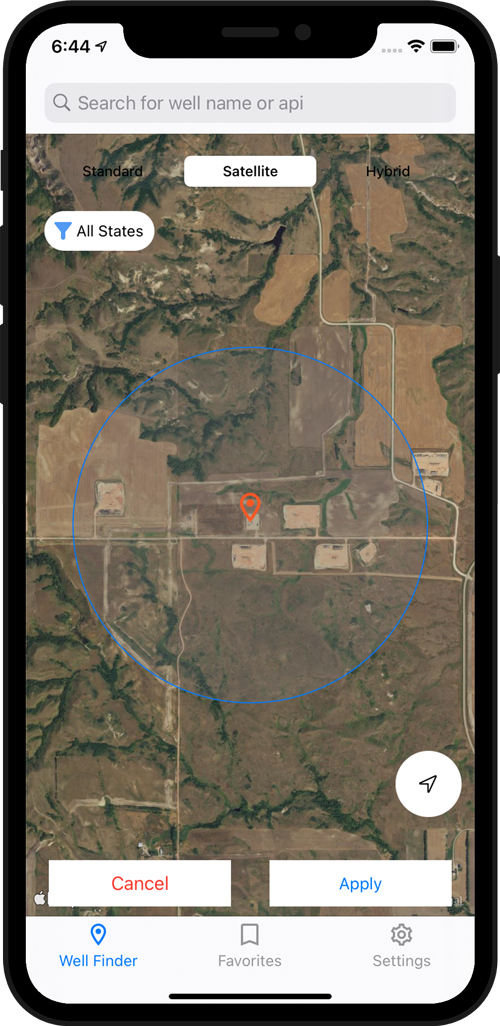 Nearby Oilfield Search - Satellite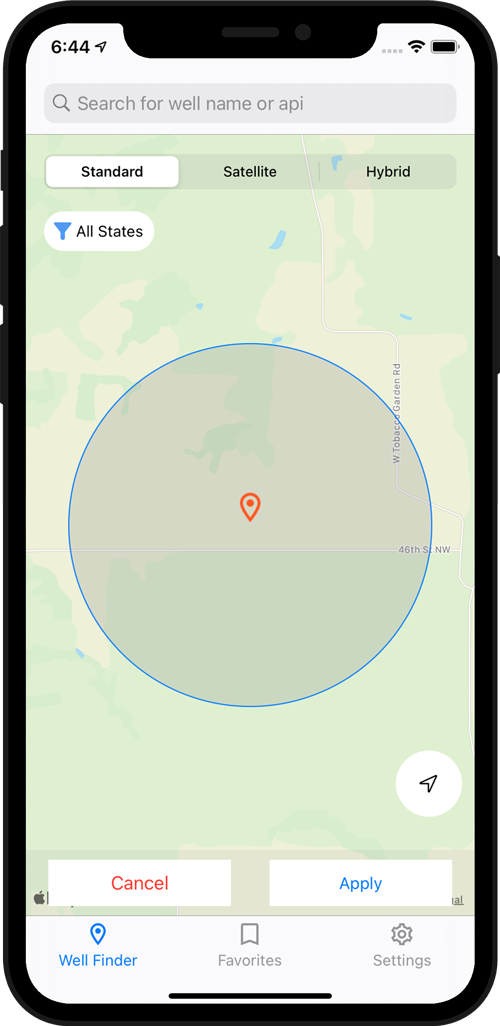 Nearby Oilfield Search - Standard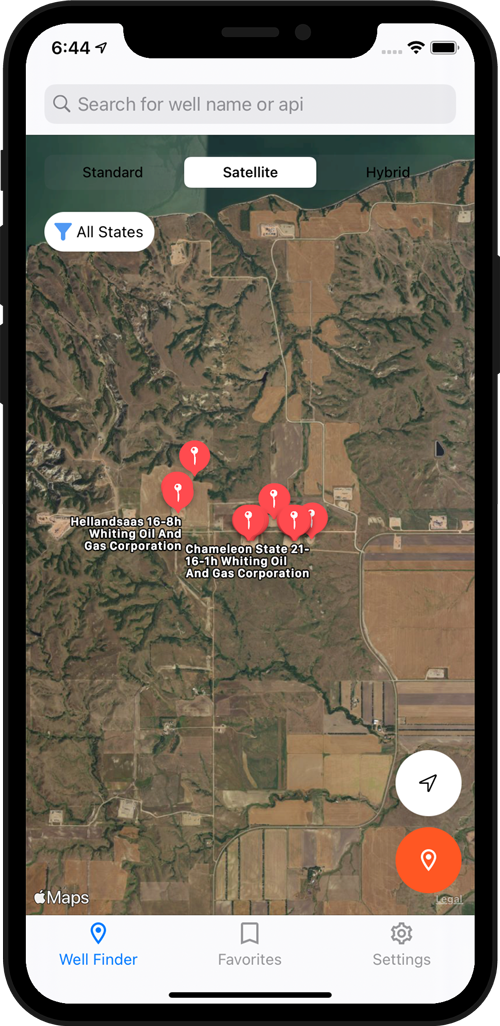 Oilfield Search Results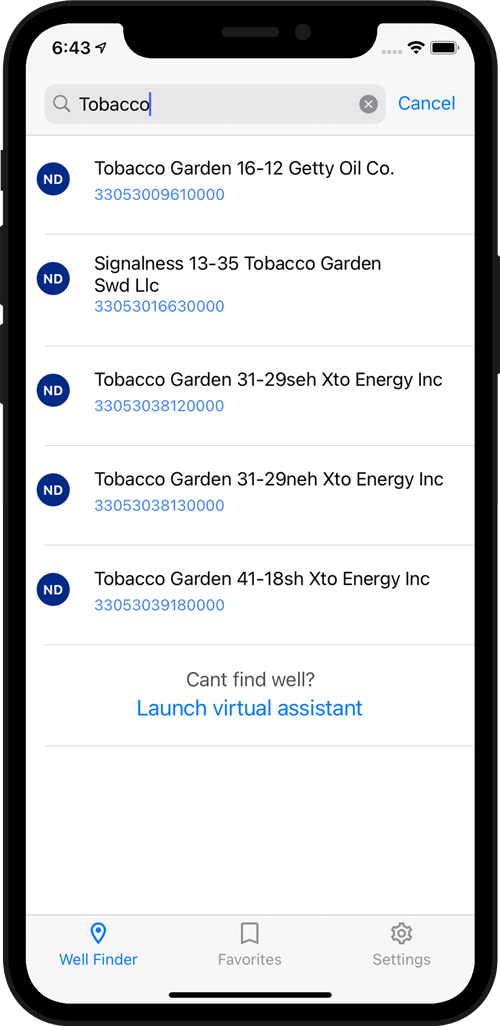 Oilfield Search Suggestions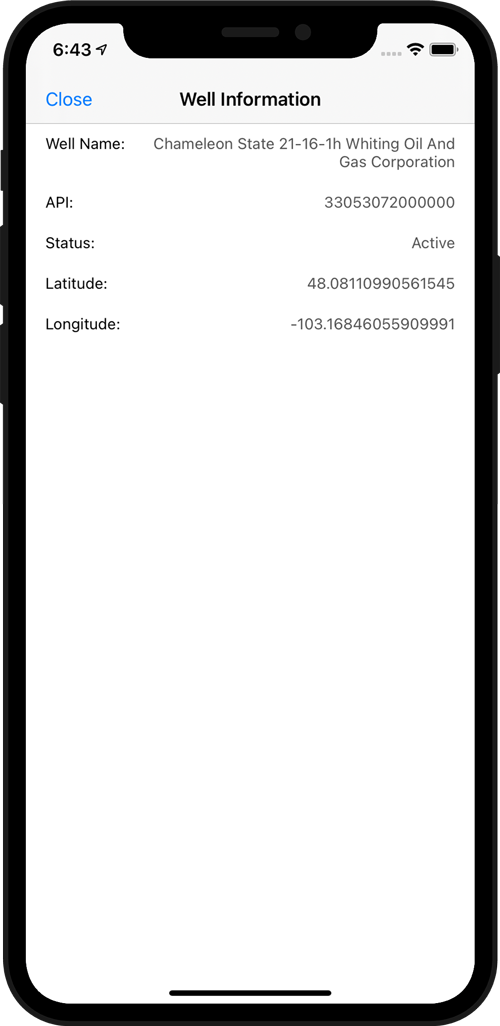 Oilfield Well Information
Navigate to Nearby Oilfields Today
Search, favorite, and navigate
to nearby oilfield locations.
Testimonials
What Users Say

About Petrix Maps
Here are some feedback from our Petrix Maps oilfield app users.

Used to use rig data. This app is $6 cheaper per month. Found the past 6 wells I've been looking for, & Google Maps is 99% accurate. Map would be better for finding the newer lease rds.

Had a hard time finding some oil fields in North Dakota until I found this app. The support was also extremely friendly and responsive. Thanks!

Found all the oil fields in the panhandle of Oklahoma and Texas. I recommended this to coworkers for navigating to wellsite. Had a question for search and support was quick to answer. Extra star for support team.

Best most useful wellsite map I have ever used highly recommended

I've had a very smooth experience with this app. Easy to use, fast, and helps me quickly find and navigate to the well-sites I'm interested in. This app is much better than any of the other options in the store. Highly recommend it!

This app is very helpful especially with the satellite images and the fact that I can share the locations with a click of a button.